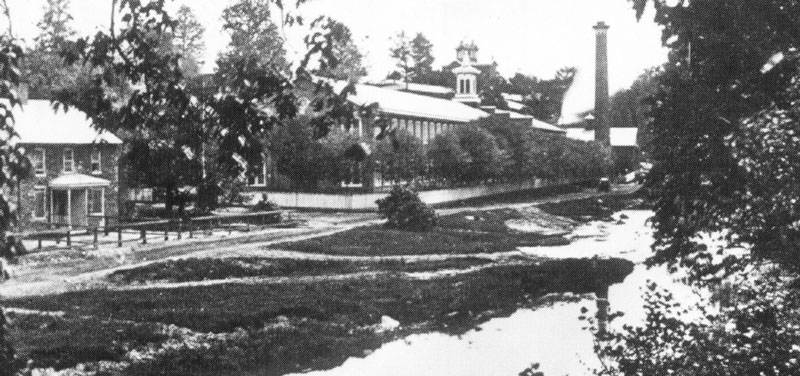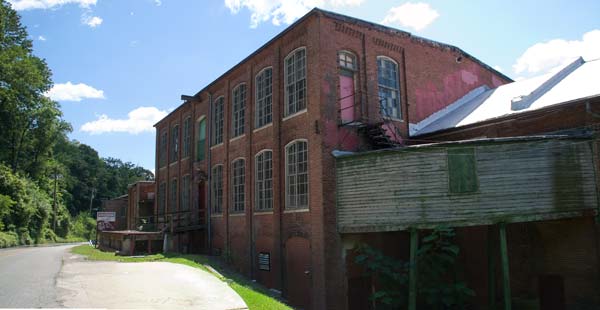 The White Hall Grist Mill was built on this site sometime prior to 1789.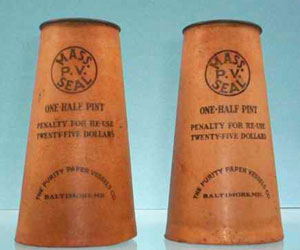 White Hall grist mill was sold to the White Hall Company in 1839 and enlarged for weaving cotton duck to make sails for clipper ships. White Hall went through several owners until it was conveyed to Horatio Gambrill c. 1850. In 1854, it caught fire and was rebuilt and renamed Clipper Mill. In 1865 it burnt again, but was rebuilt within the year to double its capacity and in 1868 became the flagship mill of William E. Hooper and Sons. Sold to the Mount Vernon Woodberry Cotton Duck Company in 1899, Clipper Mill continued as a cotton mill until 1925 when it was sold (McGrain 601).
Since then, Clipper Mill has had a variety of occupants including Purity Paper Vessels, which made wax cone milk containers (Doug & Linda) and ice cream containers (The Soda Fountain); Penguin Books, which used the mill as its U.S. distribution center in the 1950s and '60s; and the I. Sekine Brush Company. As of 2014 it is awaiting redevelopment by Tera Nova Ventures

, who will reportedly name the development White Hall.