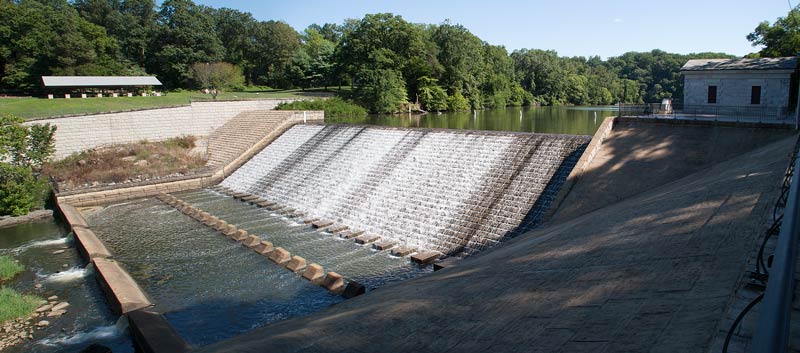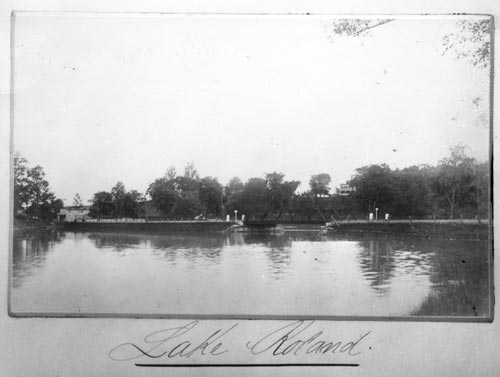 This part of the Jones Falls was the site of several grist mills and a gunpowder factory until they were bought up in the late 1850s for their water rights. A dam was built in 1860 to create Lake Roland, a city reservoir. The dam flooded the mill and factory sites, though the factory buildings can still be seen when water in the lake is low.
Water from this reservoir was pumped to Hampden Reservoir, which supplied Hampden, Woodberry, and the cotton mills with water for personal, industrial, and fire protection use.
Lake Roland, Hampden Reservoir, and other local reservoirs became contaminated in the early 1900s and were replaced by Loch Raven Reservoir in 1914.