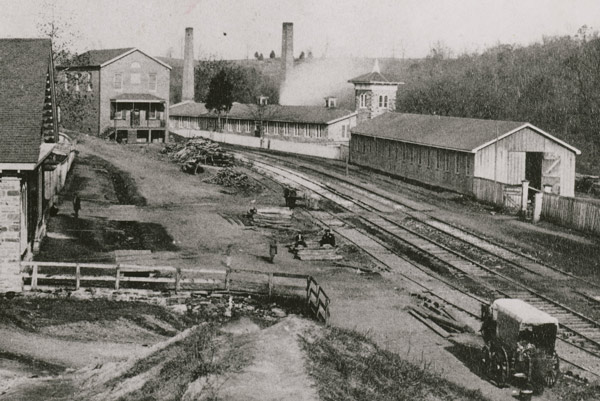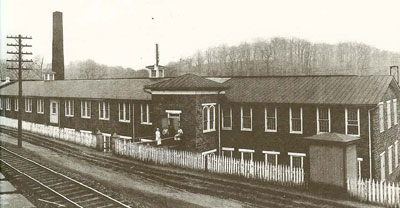 Park Mill was built by Horatio Gambrill, William E. Hooper and David Carroll to manufacture seine netting, which is used for fishing. It was later listed on an 1877 map as a paper mill owned by Wm. E. Hooper.
Sold after World War I, the mill was bought by Bes-Cone, Inc., a manufacturer of ice cream cones. At the time the second floor was rented by the Commercial Envelope Company, which eventually purchased the entire building. The former mill was inundated by a flood in 1972, and Commercial Envelope eventually left Baltimore (McGrain 605).
Recently redeveloped by Struever Brothers, Eccles and Rouse as part of Clipper Mill Park, Park Mill is currently occupied by a number of small businesses.