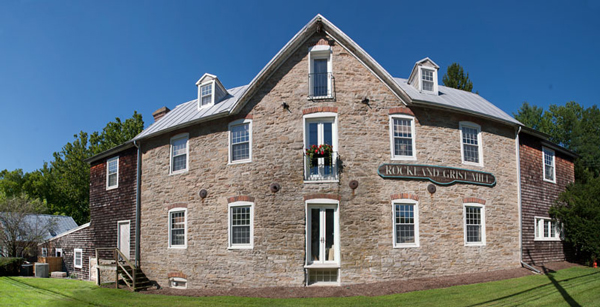 The town of Rockland grew up on the side of the Falls Turnpike, which opened in 1806. Rockland included a general store, a tavern, a blacksmith shop, a carriage house, several log buildings, a group of stone row houses, a mill, and an 18th century dwelling.
Rockland Mill was constructed by the Johnson family as a grist mill to grind farmers' grain sometime between 1806 and 1830. It was converted to milling cotton in 1830, and a stone dye house was also erected. In 1836, the Maryland Print Works Company was incorporated there to print 1-, 2- and 3-color calicos. This was an innovative process for the time, though not a financial success.
Following a fire in 1857, numerous firms and individuals owned the Rockland Mill, and it has been rebuilt several times. In 1927, William Fell Johnson bought the property, bringing it back into the Johnson family. It is now used as office space for small businesses (Rivoire, Miller).